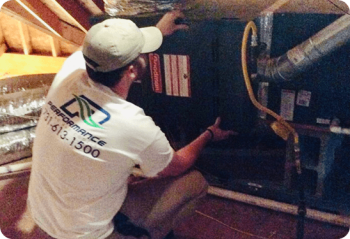 Furnace Installation
Heating your home is both a luxury and a necessity in Jackson, Milan, Medina and surrounding areas. You simply cannot survive the winter without a high-quality home heating system, and you do not wish to do so.
The choice you make affects both the comfort of your family and the size of your utility bills. Performance Heating and Cooling. provides a diverse range of American Standard heating equipment at competitive prices.
Heating your home can account for up to half of a typical household's energy bill. The majority of homes have outdated, noisy, over-sized, and inefficient furnaces. These models may outlast their intended lifespan, but parts wear out, efficiency drops, and an older unit will end up costing you more in repair and utility bills than a modern, fully-warranted system.
Home Furnaces of the 21st Century
Manufacturers today design furnaces to meet stringent performance and safety standards while also protecting the environment.
With the most recent technological advances in home heating, the energy savings more than offset the cost of installation in a relatively short period of time. Simply put, new furnaces produce twice as much heat as older models did ten years ago while producing about half the noise.
Lower operating costs, enhanced warranty coverage, and ENERGY STAR certification make installation the smart and simple choice in heating you home.
Why Choose Performance Heating and Cooling?
Fast, reliable service
Installation options to fit every budget
100% Satisfaction Guaranteed
With the The highest customer satisfaction rating in the Jackson, Milan, Medina and surrounding areas, our trained technicians can make specific recommendations for cost-effective and energy-efficient heating options, resulting in a healthier and more comfortable home environment.
We'll take into account the size of your home, ceiling height, number of rooms, windows and doors, any cold or hot spots, humidity levels, attics, basements, and crawl spaces, as well as exactly what you're looking for in ideal home comfort.
Whether gas or heat pump or heat, there is an innovative, energy-efficient, and environmentally responsible solution for you.
To learn more about Performance Heating and Cooling American Standard installation, us a call today at our number (731) 613-1500 or schedule service with us below!
RELIABLE AND EXPENSIVE FURNACE MAINTENANCE
Performance Heating and Cooling will be there for you when you need your heating system to run reliably year after year.
Performance Heating and Cooling in Jackson, Milan, Medina and surrounding areas will perform a thorough examination of your entire heating system during a furnace tune-up. Any lingering issues will be identified, and we will provide you with an in-depth assessment of the condition of your heater.
We inspect and replace dirty air filters to ensure that clean air is circulated throughout your home. Our work will help to improve your system's energy efficiency and lower your winter heating bills.