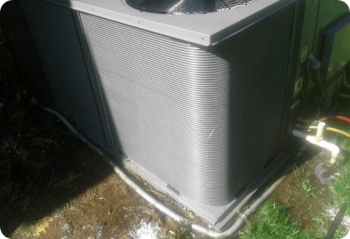 Air Conditioning Installation
When you've decided to invest in air conditioning for your home or business, the first and most important step is to find a trustworthy contractor.
Performance Heating and Cooling offers dependable, knowledgeable, and trustworthy installation in your area. Our certified technicians will assist you in selecting the appropriate equipment for your needs, as well as installation, financing, and ongoing annual service.
Performance Heating and Cooling team is familiar with and trained to install, repair, and service the leading brands and models, ranging from low-cost options to cutting-edge central air systems.
Why do you require air conditioning installation?
The installation of your cooling equipment is the most important factor in its efficiency and longevity. Poor workmanship will result in future headaches and ongoing costs that can be easily avoided.
When you call Performance Heating and Cooling, our trained professionals will complete the job correctly the first time and are always available for after-sales service.
Why Choose Us?
Fast, reliable service
Upfront, straightforward pricing
100% Satisfaction Guaranteed
Emergency Service
The purchase of home cooling equipment is a significant investment with numerous factors to consider. The SEER (Seasonal Energy Efficiency Ratio) is used to calculate the efficiency of an air conditioning system during a typical cooling cycle.
At Performance Heating and Cooling we understand that summers are anything but typical, and you need maximum efficiency to keep cool without sending your utility bill skyrocketing.
We Install Energy-Effective Air Conditioners
The greater the SEER value, the more efficient the equipment. Technology has improved cooling and energy consumption performance. Whereas the cooling industry once boasted about SEER ratings of 13, Performance Heating and Cooling regularly installs models with a SEER rating of 21.
However, there is more to it than that. Consumer Reports emphasize the importance of properly sizing the unit. Measuring square footage is insufficient.
Performance Heating and Cooling determines the BTUs (British Thermal Units) required to cool your home using a heat gain/heat loss calculation. This is accomplished by taking measurements of rooms, doors, and windows, as well as calculating ceiling height, insulation amount, and whether or not you have a basement, crawlspace, or slab floor.
Air Conditioning Systems Tailored to Your Specific Needs.
If your cooling unit is too small, it will struggle to maintain the ideal temperature in your home and will have to run constantly. This is difficult on equipment and raises costs significantly.
However, bigger isn't always better. A unit that is too large will not run long enough, cycling on and off constantly and shutting down before reaching maximum efficiency. This can result in excessive humidity.
Performance Heating and Cooling will create the ideal system for you. We'll consider any hot or cold spots in your home, humidity issues, and your home cooling goals. We'll make certain you understand the specifics of the warranties and the available features. With increased efficiency, programmable.
With Performance Heating and Cooling, you can enjoy smooth sailing.
Inadequately maintained equipment causes you to pay more for less value. With our experienced maintenance technicians, you can break the cycle and protect your investments.
To schedule a furnace or air conditioner tune-up in Jackson, Milan, Medina and surrounding areas, or anywhere else in our service area, call Performance Heating and Cooling or contact us online today on our number (731) 613-1500 or schedule service with us online below.